I just returned from the "Mexican Miracle Mission" to Queretaro, Mexico, with a team of ten Charis Bible College students.  We gave this mission this title since we felt that we were truly part of a divine visitation in the city.  Everywhere we went, the people were so hungry and open to the Lord.  We had a full week of ministry including manual labor as well as ministry at an orphanage, physically serving and praying for people at a hospital, preaching in the local church, teaching at the local Charis Bible College extension campus, and holding an evangelistic outreach in the center of town.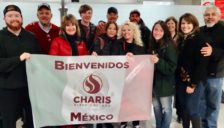 At the orphanage, we spent a half the day mixing a ton of cement for a basketball court for the children.  Afterward, we did skits for the children and played games with them.  Then we took pictures of each individual child and mounted them so that each child could have his or her own photo.  You wouldn't believe how excited and special it made each child feel when we handed them their pictures of themselves.
I think that everyone on the team felt that the day we spent at the government hospital was one of the highlights of our week.  Because the Mexican people are very family centered, it is very common for the whole family to come to see their loved ones at the hospital.  However, the hospital has very limited visitation hours and essentially no waiting room space; therefore, the family members wind up waiting outside – sometimes, camping out on the hospital lawn for days.  Our team was able to bring them food and warm clothing to distribute to these waiting family members, but we also asked them if they wanted prayer.  Many of them responded with heartfelt sincerity saying that they wanted to be born again, and many of them cried as we prayed for them and they were healed.


At the Sunday church service, the student who was preaching felt that he had a word of knowledge concerning knee problems; so, he boldly spoke it out.  When seven people responded by coming forward, we knew without a doubt that God was at work – and we saw the proof when the pastor's mother was healed on the spot.  She was so excited that her knee was no longer stiff or in pain that she began to jump in joy!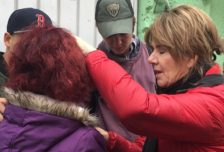 At the public outreach, the team performed a variety of skits, and engaged the gathering crowd in games until approximately five hundred people filled the square to see what was happening.  After sharing testimonies and preaching, we presented an evangelistic call – and saw hands go up all over the audience.  After a general prayer for salvation, we asked those who wanted individual prayer to come forward so we could lay hands on them and pray for their specific needs.  It was a powerful moment as tears ran down the faces of so many of the people – and as they reported instant miracles.  Just one example was a man had suffered with ringing in his ears for seventeen years, but was instantly healed when a student prayed for him.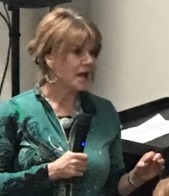 Preparing for this mission trip took days of practice and going over skits, dances, and teachings, but all the stress and trouble of the preparation totally faded away when we saw the tears and smiles of the people as we ministered to them.  Seeing the Lord use all our hard work and earnest prayers to touch so many made it all worthwhile.  We were truly touched as we realized that our God is alive and merciful – we were genuinely humbled that He was using us to prove it!