The Vision of Teach All Nations Mission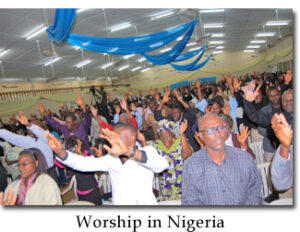 Teach All Nations Mission (TAN) is a global evangelical educational ministry birthed from the teaching ministries of Delron and Peggy Shirley.  The name Teach All Nations Mission was chosen to carefully indicate exactly what is the heart of the Shirley's mission.
TAN's commitment is to establish a solid foundation in the national pastors and leaders so that they can help enrich the people.
The vision is Christian teaching materials (in English and the local languages) in printed form and on audio and video tape, providing
scholarships to Christian colleges and Bible schools for promising students, assisting in establishing and building of Bible schools, and broadcasting via the internet, radio, and television.
Dr. Delron Shirley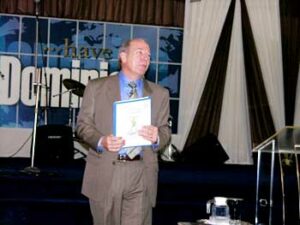 Dr. Delron Shirley is founder and president of Teach All Nations Mission, an evangelical educational ministry. He is also an adjunct faculty member at Charis Bible College in Colorado Springs and serves as a consultant for Every Home for Christ in their discipleship department.
Before moving to Colorado, Delron served for twenty-five years as dean of World Harvest Bible College and Indiana Christian University and worked as a chaplain in Yosemite National Park.
The ministry of Teach All Nations Mission takes him and his wife throughout the world where they teach in conferen ces for national pastors and leaders. In addition to the ministry to the nationals, Delron and Peggy are strongly committed to inspiring others to go beyond their borders to share the Good News; thus, they lead several mission trips each year to introduce teams of students to live on the mission field.

Peggy Shirley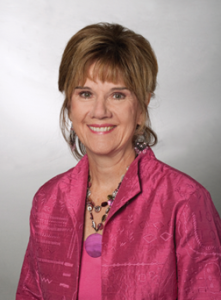 Peggy Shirley leads an energetic and fulfilling life — a testimony to the transforming power of Jesus Christ which brought her from the brink of suicide and the plague of incurable allergies. She has been active in prison ministry, women's conferences and retreats, and missionary work as well as being a devoted home-maker and mother. Her twenty-five years of ministry have taken her around the United States and into many foreign countries.
Ordained under the ministry of the late Dr. Lester Sumrall, Peggy's distinctive calling has been to help women find, develop and boldly use their gifts from the Lord. Her Women for the Harvest classes and seminars around the country have helped women to find release from emotional and spiritual bondages. Her teachings on prayer have transformed many powerless Christians into disciplined prayer warriors.