As more and more doors around the world open for the ministry of Teach All Nations, we have come to realize that there is more work for our ministry than we can possible do single-handedly.  One specific instance that brought this realization "home" was Delron's illness just when he was scheduled to fly to Nepal to dedicate the churches and homes that the ministry had rebuild after the 2015 earthquake. Therefore, the board of directors has made a decision to officially appoint the gentleman who was willing to "pinch hit" in this case and another minister as official representatives of the ministry who will travel with -- and in some case, in place of – Delron and Peggy on their missions around the world.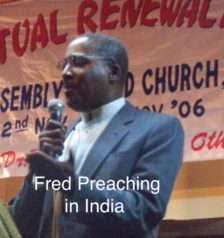 Fred Taylor was a student under Delron and Peggy at World Harvest Bible College, has also studied at University of Southern California and at Fuller Seminary, and has completed his master's degree at Sonoma State University.  He currently serves as an instructor at Epic Bible College.  He has ministered with Delron and Peggy in India, Sri Lanka, Nepal, Haiti, the Dominican Republic, and Liberia.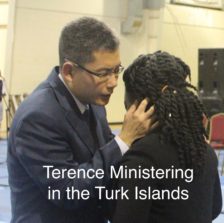 Terence Tan is a medical doctor by profession, but travels extensively around the world ministering in the supernatural gifts of healing and deliverance.  He has ministered with Delron and Peggy in Brazil and the Turk Islands. 

Originally from Singapore, Terence has also lived in Europe as well as in the US – giving him the possibility of expanding Teach All Nations' operations from multiple centers in addition to our home base in Colorado.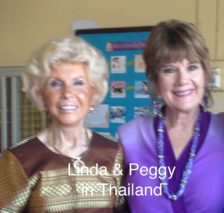 Additionally, Linda Easton – who serves on our board of directors – also represents the ministry as she travels with Delron and Peggy to such places as Nepal, the Philippines, Thailand, Hungary, and Brazil.   [Read More]
---